The best way to spread Christmas cheer is singing loud for all to hear! Another way you can spread Christmas cheer is buying a beautiful Adoption Chosen Child Key Chain to support our New December Family the Comstock's!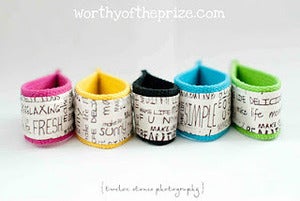 Here is a little about our new December family the Comstocks!
We are the Comstock family. Our family consists of Mitch, Jill, and our 10 year old son Dylan. We have been in the process of adopting a brother or sister for Dylan from Ethiopia for 17 months. We are currently on the waiting list and are anxiously waiting for our phone call! Our family definitely lives by Philippians 4:13. "I can do all things through him who gives me strength!" Without God's guidance and strength this is a journey that we never would have started. Now it is a journey we could not imagine not being part of our lives! We would also like to say thank you to everyone who has supported us not only financially, but through your thoughts and prayers. We know that God has a plan for our family and that our next child is waiting in Ethiopia to meet us! Thank you and God Bless!
You have till December 31st to purchase these Chosen Child wrist bands from our Shop and all the proceeds will go to the Comstocks! You can also go to Caps Creation and buy a chosen child necklace!
Thank you for all that you do for our Chosen Child Families! We have served over six families this year and already looking forward to help many more families in 2013! If you would like to be considered to be a Chosen Child Fundraiser Family, please contact us at
worthyoftheprize.julie@yahoo.com