We have an awesome opportunity every month that we support a family during their adoption! We have chosen the Willis family for APRIL! Here is a little about them:
We are adopting!!!
So who are we? Kenney and Janice Willis - we have been married for 16 (almost 17) years and we have 2 wonderfully silly awesome boys, a precious amazing lil 19 month old girl waiting for us in China & one crazy cat :)
We are excited to see what the Lord has in store for our family through this adoption journey. We have already met amazing people during this journey and our faith in the Lord has grown through our dependence on Christ for our every daily need. We are still fundraising for our funds to finish our adoption of our "lil bit" waiting for us and we would be so appreciative of your support and prayers.
Claiming
~ Proverbs 3:5-6 & James 1:27
Want to know how you can help! You can buy a Chosen Child Band from our website! They come in all several colors and two different sizes for men and women!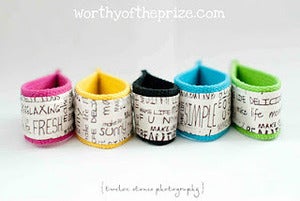 If you have any questions about our Chosen Child Adoption Family or would like to become one of our families! Be sure to e-mail: worthyoftheprize.julie@yahoo.com